Dea Angiolillo, MD '79
2019 Service Award Winner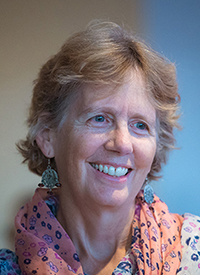 Angiolillo created and continues to manage the MD Alumni Advisor program at Harvard Medical School. One hundred students participated in the mentorship program between 2015 and 2018. Angiolillo oversees a group of nearly 400 alumni advisers, responds to student inquiries, and works directly with the Office of Student Affairs and the Office of Alumni Affairs and Development to market this program to students and alumni. This initiative is part of the suite of advising resources available to students and its impact was showcased in reports created for the Liaison Committee on Medical Education. Angiolillo also served on her 35th and 40th Reunion Committees, encouraging classmates to submit Reunion Report entries, to register and attend the Reunion events, and to give towards the Reunion class gift.
I was truly surprised and am of course thrilled. I certainly welcome anything that might bring attention to the Alumni Advisor program.

Nominate an alum for the award
Alumni can submit nominations for this award via the online form. The Alumni Council selects the award recipient each year. Nominations are kept confidential and will not be posted online.